Monday, August 21st, 2006
If you missed it…Cricket Press was had a booth at this year's Woodland Art Fair. And despite all the rain and the heat, it was a pretty good time and the crowds didn't disappoint. So, we'd like to thank all the friends, family and strangers that came by to buy or say hi…
to Alex our rad boothmate and…
Most importantly Pat from Third Street Stuff who generously let us use her tent. It kept everything dry when the tents of neighbors were leaking and wet. Without it…we would have cried buckets.
Our booth: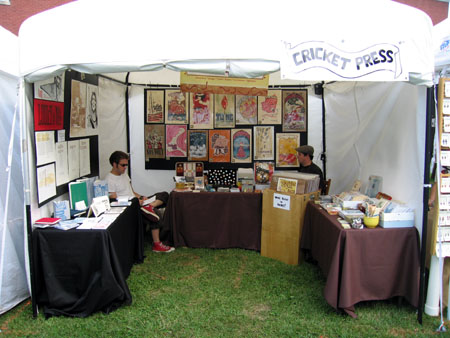 Poster Setup: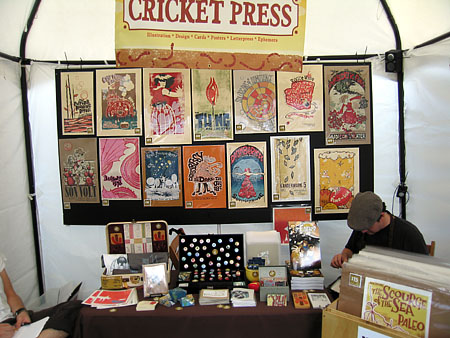 Swag Central: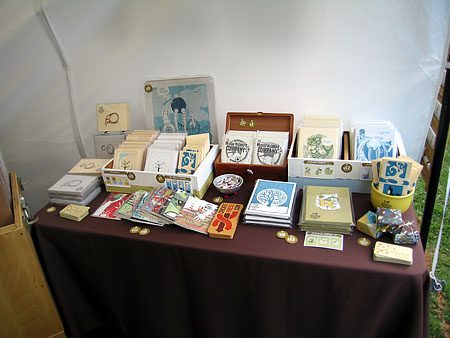 Booth mate Alex: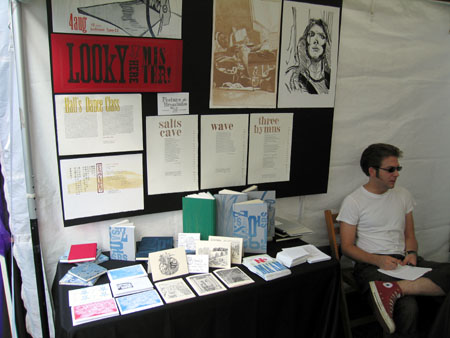 Alex creates beautiful letterpress cards, broad-sides and books and hand-bound journals. He also likes to use the term "HOT" as an adjective A LOT. For instance: "Those red chucks are HOT."
With little helper RUDY!!!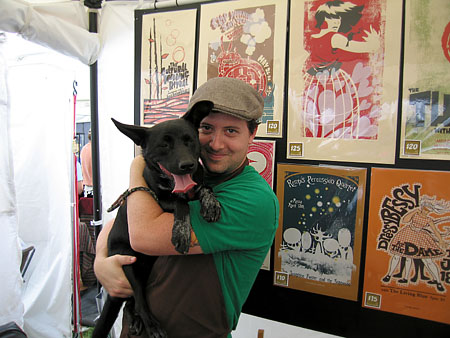 Thanks to Sara Henderson for taking these pics: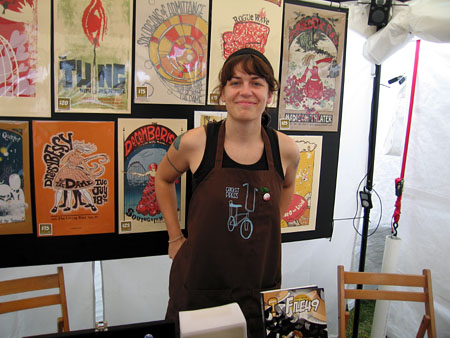 The crowds finally coming out: