Thursday, March 22nd, 2007
We just got back from Flatstock early this week. Another year driving down to Austin TX for the music festival SXSW to sell our posters along with about 100 other incredible poster artists. The drive is of course exhausting…but we love doing it every year just for the chance to converse with new folks and hang out with old poster friends. And again…this year didn't disappoint!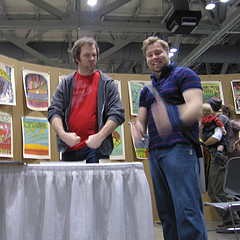 Jay striking a pose.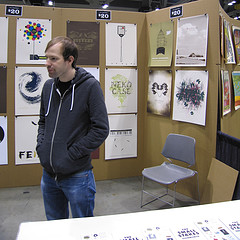 Small Stakes Jason. His booth was right at the end of row…so we got to see the posters flying. I think his cardboard was blank by the end of the weekend. Such good stuff.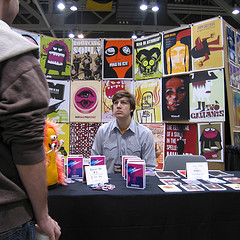 Our across the row neighbor Zach Hobbs. Mucho entertainment coming from this booth.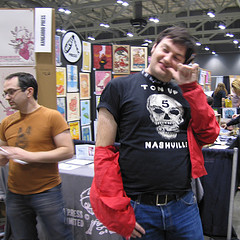 And our favorite booth neighbors ever! Ryan Nole from Kangaroo Press and Bryce and Laura from Isle of Printing. Made out time behind the booth totally enjoyable. Plus we got to drool all over Bryce's new prints all weekend.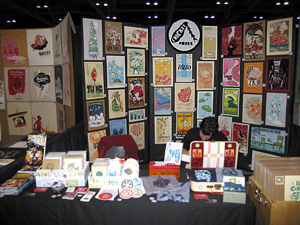 Our Booth-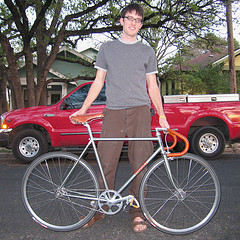 One of the highlights of the trip…picking up Brian's custom made Moyer Cycle from Whitney!
Special thanks to the Pedinis for letting us crash with them and being the greatest of hosts. And other folks for making the weekend so chill and relaxed this year: The Fowlers, the Conners, and our other housemates Casey Burns and Mike King!
We hope to see everyone again plus new…this summer in Chicago!