Friday, December 21st, 2007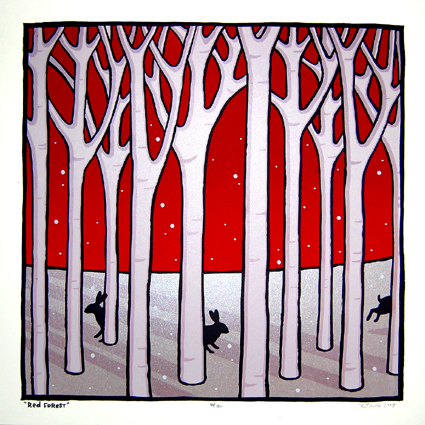 As 2007 winds down, and the new year quickly approaches, Sara and I would like to thank all of you who have supported Cricket Press in this past year. For us, 2007 was a wild ride; not without its share of bumps and bruises but an amazing and rewarding year nonetheless. We want to wish all of you out there lots of fun and happiness in the new year to come. On our end, we plan on hitting the ground running in 2008 with plans for a lot more cool stuff to share, so stay tuned.
With that, we offer our final print for 2007; entitled "Red Forest", this 5-color screen print is available now at Cricket Press.
Happy Holidays, and best wishes in '08.
Brian & Sara