Monday, April 14th, 2008
Received a mention in April's Elle Magazine. When I was contacted by the magazine back in January asking for some poster images to run in a story…I wasn't positive if they would really be included. But to my surprise…one was run in a small article about the recent concert poster scene.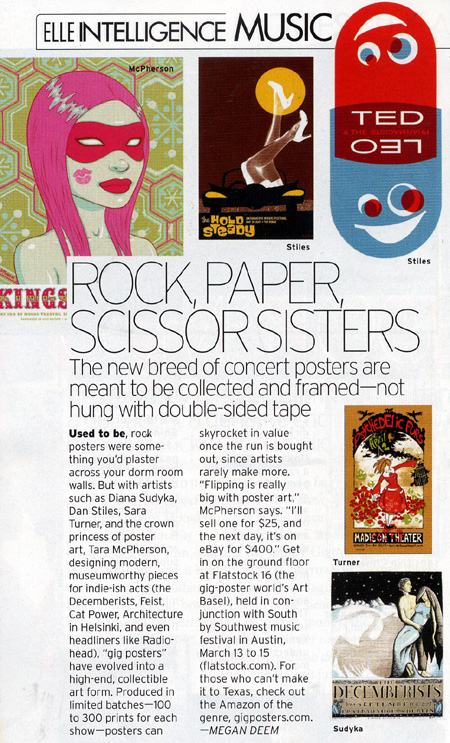 I'm extremely flattered to be grouped with a couple of my favorite, female gigposter artists!