Monday, August 25th, 2008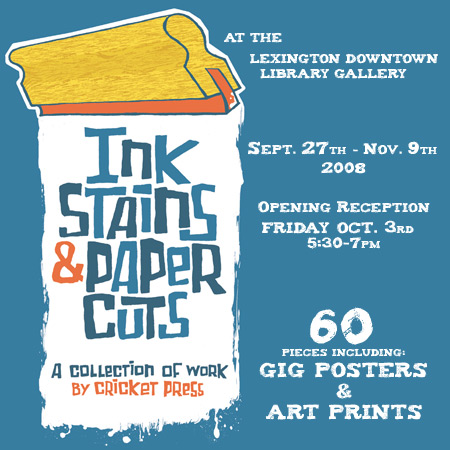 Cricket Press is having a solo exhibition this Fall at the Lexington Downtown Library called: Ink Stains and Paper Cuts. It will be a collection of work including brand new screen-printed gig posters, art prints, test-prints, and a look at some of our more vintage pieces.
The exhibit will be up from September 27th - November. 9th.
Opening Reception will be Friday October 3rd. 5:30-7pm
We hope to see you there!