Monday, January 10th, 2011
University of Kentucky College of Arts & Science
We were hired to create over 20 illustrations for the vast schools under the A & S banner. The illustrations will be used on their new website, promo, and printed materials. It was a very fun project translating each school visually while exploring a slightly new style. Below is a grouping of 12 of the pieces.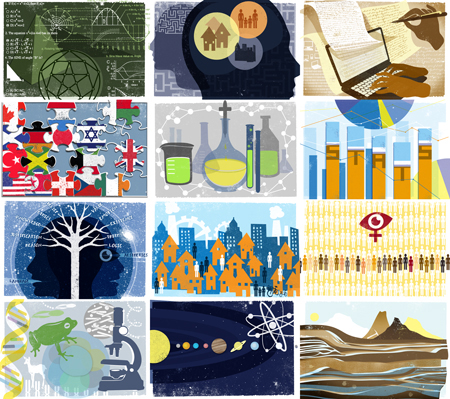 Library Renewal
www.libraryrenewal.org
This project was fun and supports a great cause! We were hired to create a poster and other visual elements used on their website and various printed materials expressing what libraries could and should be in this new, technological age. Their goal?: to find new econtent solutions for libraries, while staying true to their larger mission.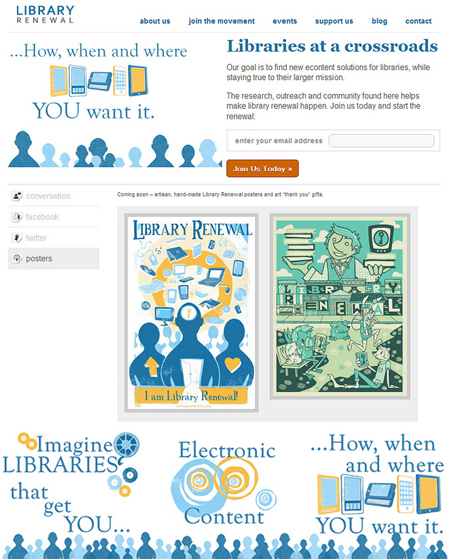 Note: The other fine poster design in this picture (green color scheme) was done by fellow gigposter artist The Bungaloo
The Kentucky Fresh Cookbook
This is the most exciting! We were hired to design the cover and all interior illustrations for a cookbook due out Spring 2011! We will save the interior pieces for when the book debuts! The focus of the book is using local ingredients when they are regionally in season. We've been privy to some of the recipes…and believe me this book is going to be amazing! We can't wait to share more.