Monday, June 26th, 2006
First Off…we've been pretty busy this summer around the Cricket Press compound. We're adding a lot of new posters to the site today or tomorrow. Also, we've added a bunch of new work to the Cards.etc page…including the first edition of Summer Series prints and a Letterpressed, Cat cardset.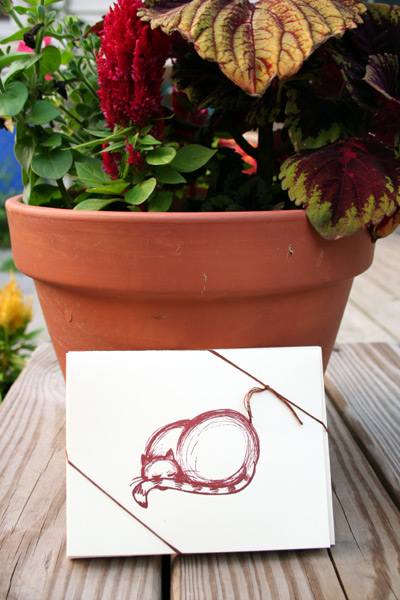 We've also set up an ETSY STORE! to help promote more of our card sets and art prints.
We recently finished this sweet, little, letter-pressed cardset. This was a custom, commissioned job meant to be a surprise gift. It's based on the recipient's own artwork. A drawing of the artist's was brought to us, we scanned it and had a block made for the letter-press. We think it came out beautifully and what a great gift!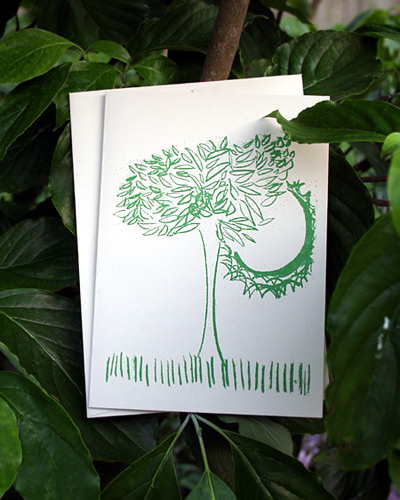 Lastly…Cricket Press…or I should say Make Like A Tree Comics will be attending this weekend's Heroes Con in Charlotte NC. We're going to have a booth in the Indie Island section. So, if you're in the area…stop by and say HI! I'll be there promoting the recent publication of my graphic novel File 49!