Archive for July, 2009
Tuesday, July 28th, 2009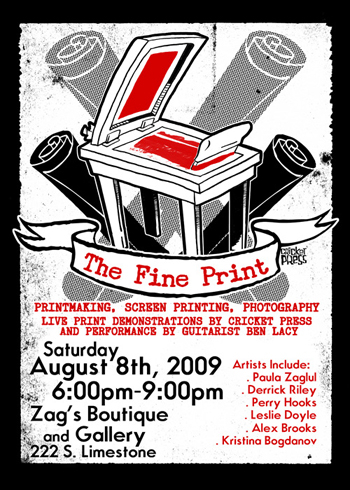 Tuesday, July 7th, 2009
Cricket Press will be attending Flatstock 21 - selling our swag during the Pitchfork Music Festival in Chicago the weekend of June 17-19th. We usually see a good deal of folks from Lexington…so if you're attending the festival please stop by our booth and say HI!
Last year our top bands to see were: The Hold Steady and Les Savy Fav. And they were both amazing.
This year: The National and Frightened Rabbit
Let us cross our fingers for good weather…we've been so, so lucky our previous years!