Tuesday, October 16th, 2007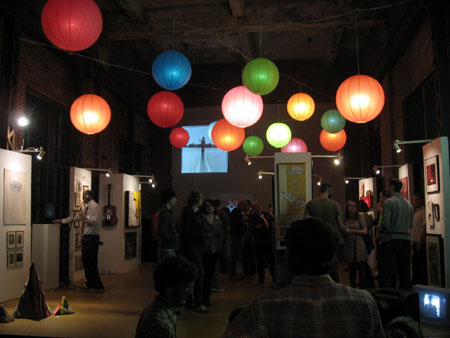 (-photo by Jakub Toborek-)
The Umbrella painting in the center of the image, titled aparade, is Brian's contribution to the show. As you see the Ice House was beautifully decorated and the event and art were amazing.
Saudades
@ the icehouse
412 Cross St (just off W. Maxwell),
Lexington, Kentucky 40508
October, 20 2007
Group show featuring 30 Lexington artists collaboratively curated/coordinated by Ed Franklin, Caitlin Heinz, Ellen Molle, and Talena Sanders.
Here are just a few of the TINY acrylic and gouache paintings I'm submitting for the show.