Tuesday, July 17th, 2007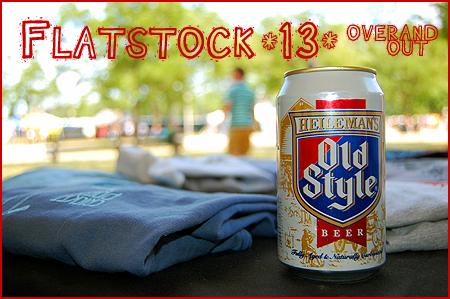 We're back! Flatstock 13 was a blast…definitely the best, most fun Flatstock we've had the pleasure of attending. The Chicago weather was what you might call "heavenly"…cool, breezy and all sunny. We were given a great tent position…not only for attendees to spot us out easily, but we had a great view of the main Pitchfork stage. Of course, Brian and I were able to trade-off seeing bands…but honestly we could see pretty well from behind the ole booth. But most importantly…we got to share a tent with two wicked-awesome guys who not only shared our love for bikes but beer…loads & loads of cheap, canned beer.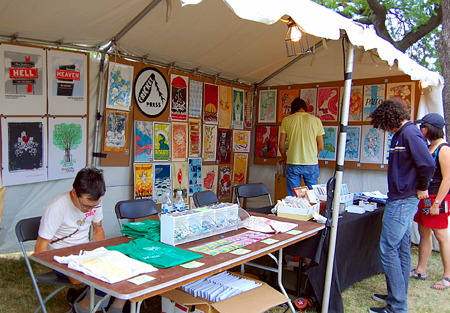 The ole booth after set-up. The Chicago winds were really doing a number on our booth since we on the end and outside of all the rows of tents. Luckily it died down for most of the day and the awesome API volunteers helped us keep everything in check with extra rope and stakes. They ruled.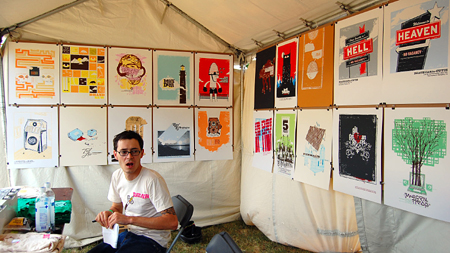 Our tent mate Sasha Barr from the studio The New Year. Brian and I had never really had a chance to chat it up with Sasha before…and he does brilliant work…so it was cool to finally get to know him. He was really more lively than this picture alludes, BTW.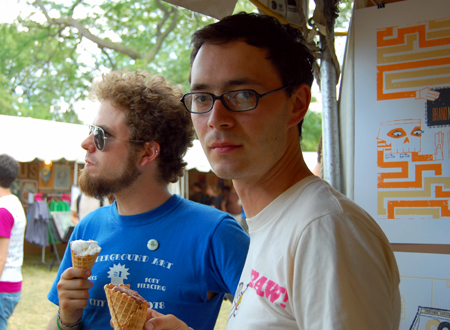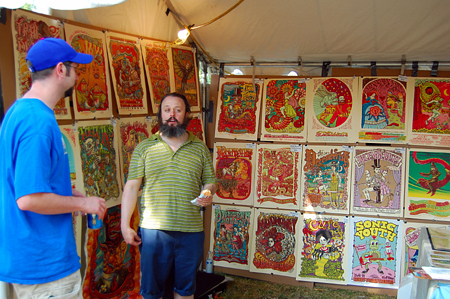 Our brilliant view across the row! michael michael motorcycle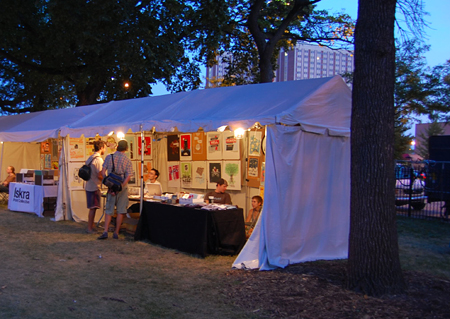 On Saturday night the headlining performer was none other than Yoko Ono. We wish we would have gotten a picture of the slew of people that only left but FLED when she started to perform. She was horrendous. We thought it would push people to the vendors…but folks were just mad. I'm not afraid to say it…she destroyed what was shaping up to be a nice night.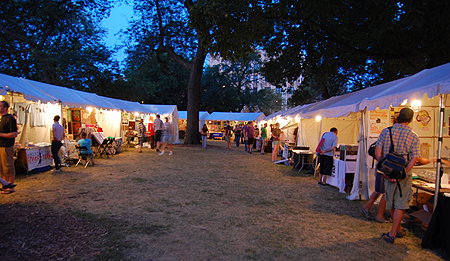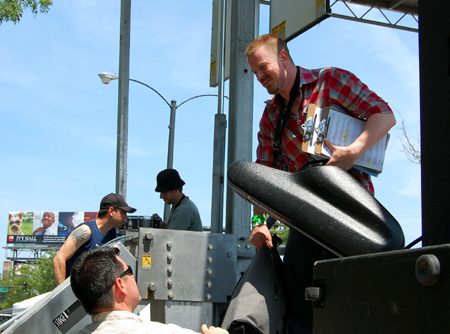 Highlight #1…Ken Vandermark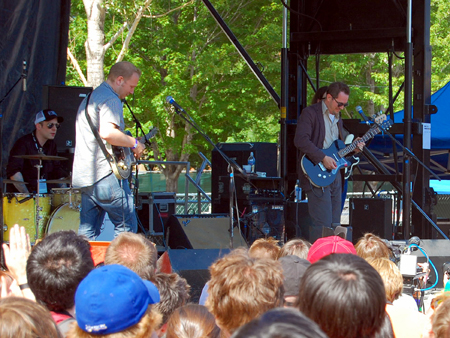 Highlight #2…The Sea and Cake! I like this picture because both Sam and Archer are grinning and looking at the ground all cute-like. They played one the best sets of the festival. Archer Prewitt then came by our booth…and instead and being all cool and saying thanks for being a definite highlight of our trip…Brian and I just froze and said nothing. That, my friend, is the trouble with being a fan.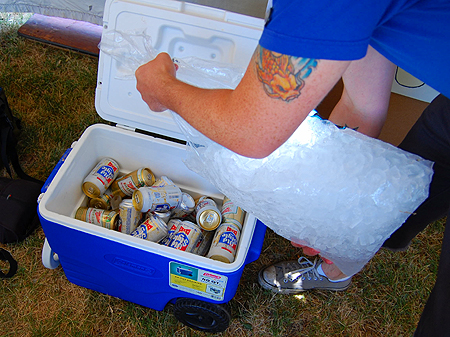 Highlight #3…the cooler of 45 fine, canned beers we consumed. This made for a classic Sunday.
We got to meet quite a few folks from Lexington. And given that the music fest sold out…we also got to meet an enormous amount of new, really nice faces. Thanks for stopping by the booth! Seriously…the most fun was had.